Simplify your new house construction!
Why a prefab modular home?
Our home models, modular construction technology and modular buying processes are developed to simplify your life, speed up your project preparation and construction and provide you with avenues to save. All our processes come together to make your choices and decisions simpler and make your move-in faster!
BROWSE OUR MODULAR MODELS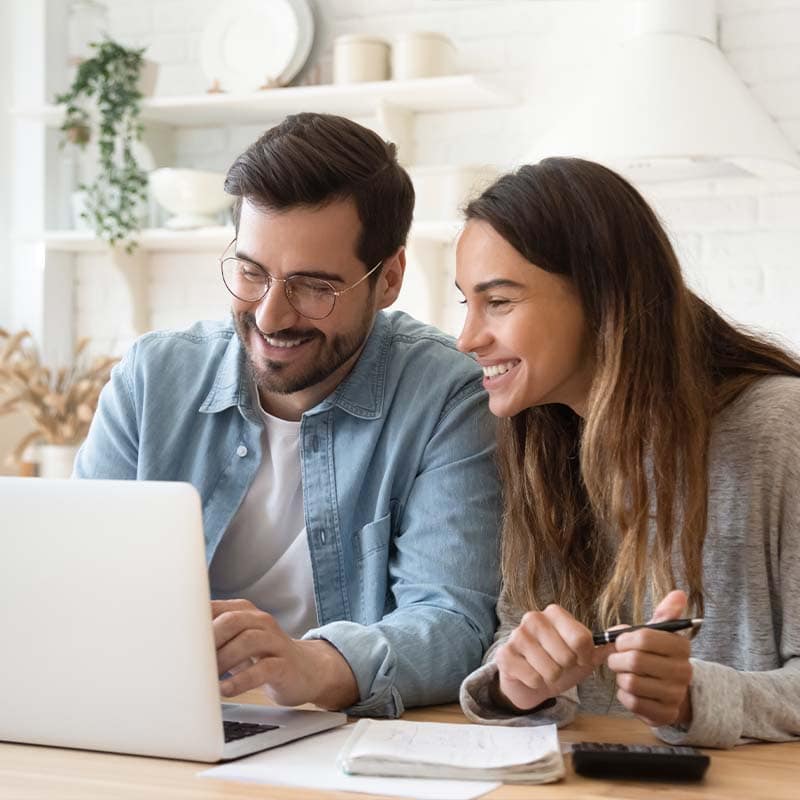 Project planning made easy
Work and collaborate with us online and reduce your project planning and production time. Together, we can move your project more efficiently online, save you travel, save you precious time and get your home into production faster!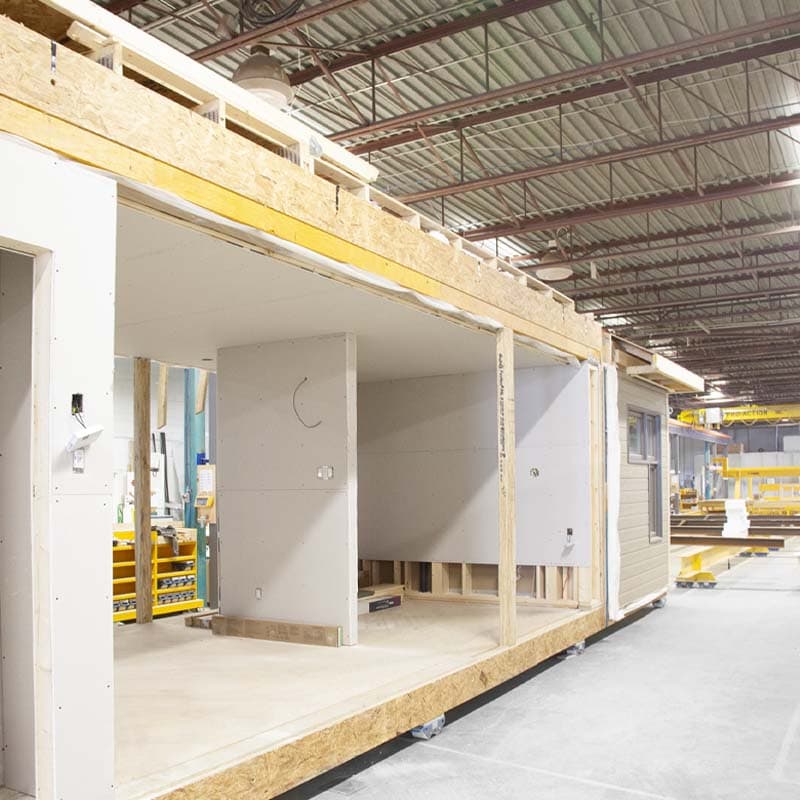 Construction simplified
With modular prefab technology, major construction work is done in the factory. This allows you to save time and money in your home project. Prefab factory construction is not slowed by poor weather conditions and minimizes unforeseen downtimes and delays onsite and speed up your house installation!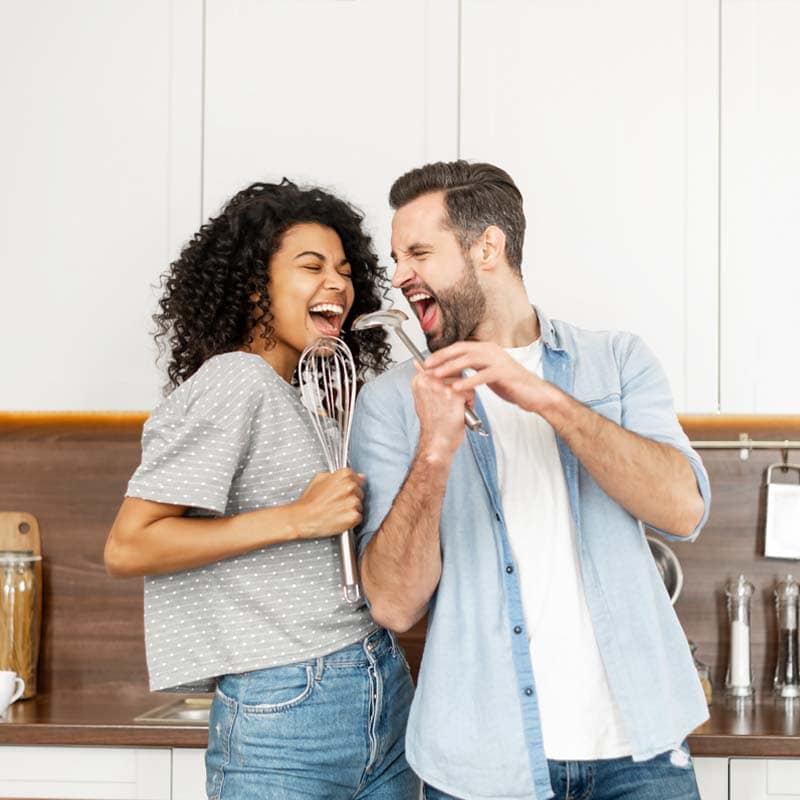 Living spaces designed for real life
Designed by experienced designers and architects, our range of Laprise modular models is guided by today's lifestyle needs for natural light, open spaces and contemporary sightlines, to improve your flow and fill you with happiness in your daily activities!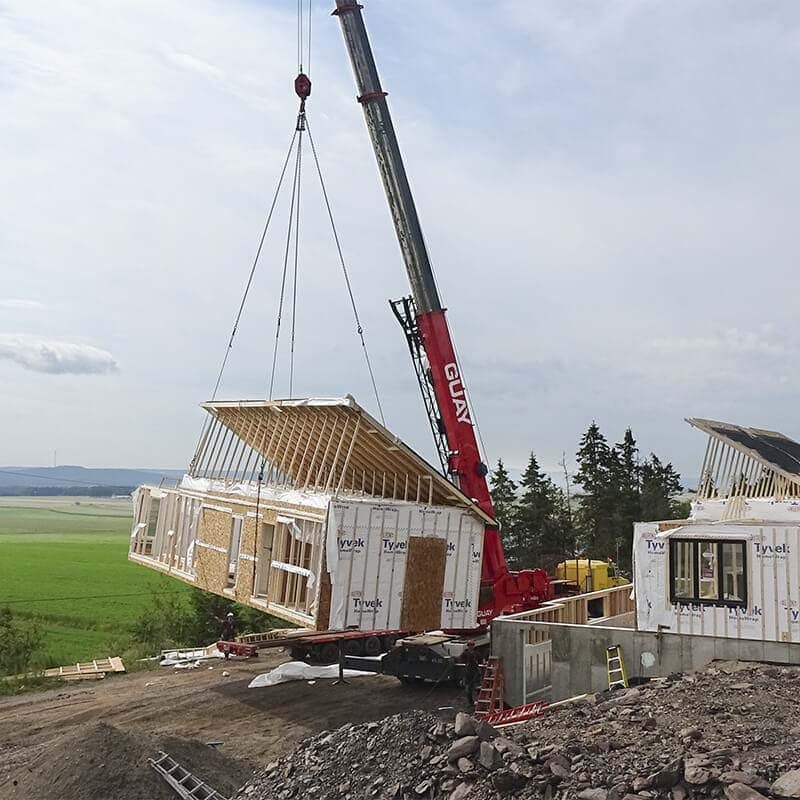 Quick onsite installation
Modular prefab construction minimizes the number of tradesmen working onsite. With prefab modular, we transport & deliver the house modules right on your lot and, and with a crane, we place the modules on your foundation. In only one day your house takes shape!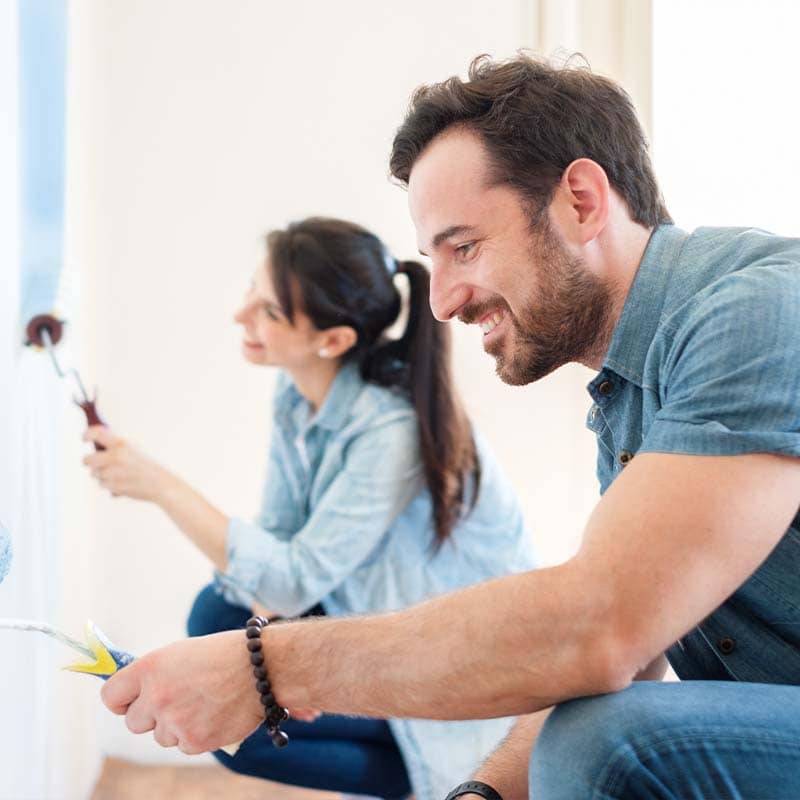 Manage your project to save
You have the opportunity to have an impact on the final price of your home by getting involved and avoiding some management fees. Shop for foundation, plastering, painting, flooring, tiling and other interior finishes and save thousands of dollars!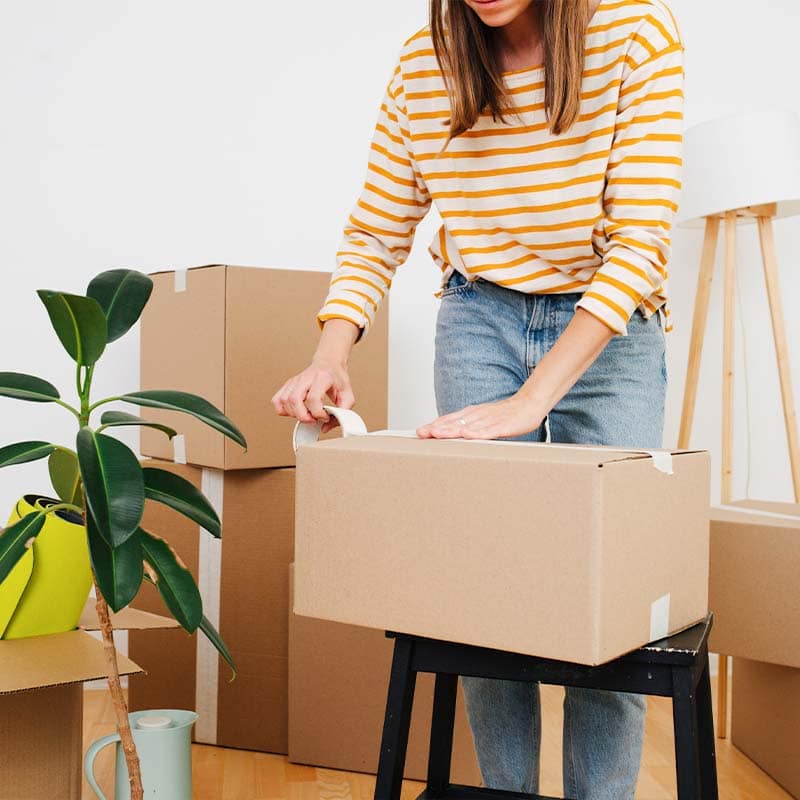 Move-in faster
With architectural and engineering plans ready-for-production, pre-analyzed materials, results-driven factory construction technology, it is possible to minimize total construction time, to enter your new home faster and bite into your new life faster!